Find Used Storage Containers for Sale
CargoStorageContainer.com is the top source for used storage containers in the United States. With a large network of partners throughout the United States, it's easy to find exactly what you need. Whether you are looking for a 40 ft. used shipping container in Miami, or you are looking for a 20 ft used storage container in Los Angeles, CargoStorageContainer.com can help you get low prices on high quality containers.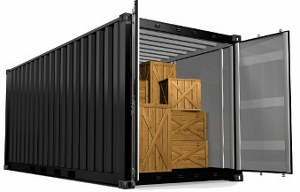 Tips for Buying Used Shipping Containers and Used Cargo Containers

If you plan on buying a used storage container you need to make sure that it is completely water tight, and that there is no structural damage, or rust. You should also check the door hinges and locks to make sure everything is working properly, and ask about a warranty. Getting refurbished storage containers from large portable storage companies will usually lead to a better unit as they put a fresh coat of paint on it, make sure everything is working properly, and usually offer warranties.