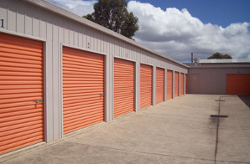 Find Local Storage Facilities
CargoStorageContainer.com aims to be the number one source for finding affordable storage. Not only do we offer customers access to the best deals on portable storage containers that are stored on-site, we are also expanding to include traditional self-storage facilities as well. When it comes to choosing a storage facility, you won't find an easier place to compare features and amenities, get quick prices for various sized storage units, and even reserve space on-line.
What to Look for in a Storage Facility
There are many different types of storage facilities to choose from, and there are probably over 10 within a few miles of your home, making it difficult to choose a storage facility. Here are some of the main things you should look for when choosing a facility:
Move in Specials - nearly every storage facility offers a deal to new customers, whether it is free tickets to a local professional sports game, or $1 storage for the first month. Be sure to fully read the rental contract and look for the fine print though, as most specials are dependent on a minimum contract (usually 3 months).
Climate Control - if you live in a desert, or a region with rough winters then you may need to find a climate controlled storage facility depending on what you are storing.
Security - most storage facilities have 24 hour security cameras as well as overnight guards that live on the facility, but it's a good idea to double check prior to signing a lease agreement.
Truck Rentals - many facilities will offer free use of a moving truck when you sign an agreement. Many customers prefer to rent trucks from their storage facility as they usually get better prices, and the convenience of leaving it there once they're finished with it.
Drive-up Access - if you store lots of large items then you are probably going to want a facility where you can park your car right next to your unit for easy loading and unloading.